About The
Sharawi Brothers Gum
In 1932, Abdul-Azeem Sharawi, the elder among 6 brothers of a family well-known for their business in Jerusalem and later also in Amman, decided to expand business by establishing a new company called "Sharawi Chewing Gum Factory".
The success of this company in international and domestic trade laid the cornerstone for a new line of business for the family; mainly in the manufacturing industry, which the partners decided to go into, by establishing Sharawi Bros chewing gum factory during the 1960's. The factory was planned to be located just outside of Amman, the capital of Jordan, and it did not take long until the building saw the light end of 1965.
The production of the famous Sharawi Chewing Gum started in 1966; which became the #1 leader in its field in the region in a very short period of time. The first production was called SB chewing gum, packed in the form of 4 dragees in a small cubic package.
Day by Day, more and more people enjoy
Chewing Sharawi Gum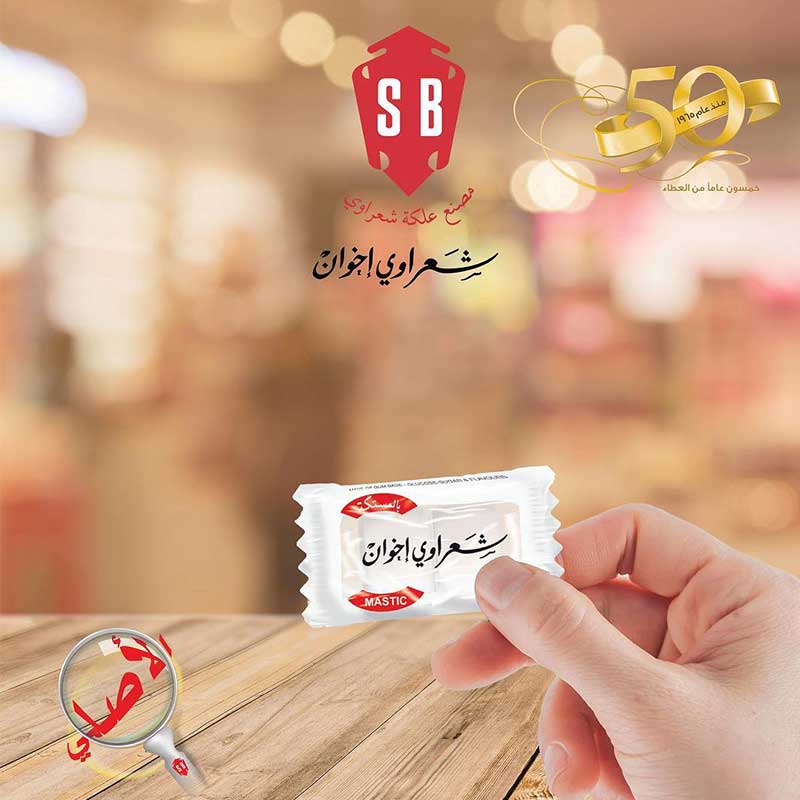 The chewing gum became very popular due to its quality and flavors. Within a few years, additional types of gum were introduced like the Wribson gum and the 2-pack dragees which is now the most popular product – especially the Mastic-flavored 2-pack.
Having set a high level of dedication to quality and developing the products, along with the high morale of the members of the production teams as a result of the entrepreneurial management style; the factory expanded to 6 times its initial starting size. It grew to being one of the leading manufacturers in its field; producing many kinds of chewing gum in various flavors; and exporting to many countries worldwide.

Products